Shielding your property from moisture and rainwater, which can cause structural damage, your fascias and soffits play an important role in protecting your home. That's why we recommend replacing damaged materials as early as possible.
How much does it cost to replace soffit and fascia?
The cost of the work will depend on the accessibility and size of the roof, the condition of your rafters, and the materials you'd like to use. We are more than happy to provide you with a free, no-obligation estimate.
Why choose us
We are a company with integratity and will ensure that you will be completely happy. What you'll get:
Outstanding service
Fast & prompt replies to enquiries
Clean and tidy workmanship
Free estimates
Insurance back guarantee
What are soffit and fascia?
These components are installed with your new roof, depending on the materials, they may need changing before the rest of your roof. They both prevent rainwater and moisture from getting into the roof space and potentially rotting the rafters, which would require a huge amount of remedial work. They also provide air flow in the roof space, another important factor in preventing rot. The materials used for each will affect their longevity and effectiveness, which is why we used only the highest quality materials for our work.
Both fascias and soffits are available in a range of colours to suit your property and taste. Because they have a similar purpose, and they are often installed at the same time, they are often confused – so what are they?
Soffits
The underside of any part of your property is called a soffit. A soffit is the horizontal barrier used to close the space beneath the eaves, usually behind the fascia. It is extremely important for ventilation.
Fascia
Fascia runs along the ends of a building where the guttering or drainpipes are attached, creating an aesthetically pleasing edge. More importantly preventing rainwater being driven into the eaves. It should be installed around the entire building, beneath the roof line and attached the protruding edge of the rafters. Wood was traditionally used, and is still present in many properties, but uPVC has become the preferred choice due to its resistance to rot.
Because of their constant exposure to the elements it is important to look for signs of damage frequently. Blocked gutters can increase the amount of rainwater in contact with them, and in this case they may degrade faster. Birds and squirrels also like to make their nests in our behind soffits, and can cause damage trying to make their way in. Facia boards that have been overexposed to rainwater may also start to come away from the property. Replacement is essential if you see any signs of damage or rot.
What is involved in fascia and soffit replacement?
Depending on the type and height of your roof you may need to erect scaffolding or towers to access the roof. All existing fascia and soffit will be removed, along with the guttering attached to them.
An inspection of the structural wood and rafters is essential at this point, especially if replacement is due to damage or rot. If this inspection shows any signs of rot in the roof space you will be advised on the next steps, but we wouldn't refit soffits and fascia boards to a building with rot in the timbers or rafter feet.
Once the rafters have either been confirmed as in good condition, or after the remedial work has been completed, we would replace the soffits and fascia boards using durable fixings, then install the guttering, rainwater pipes and ventilation. Waste disposal will of course be included in your quotation.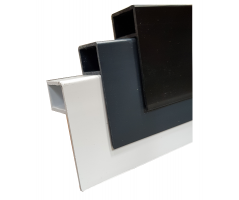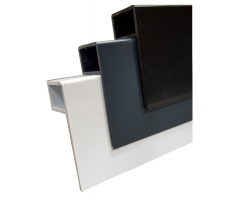 Permaroof Newcastle is the new arm of your local Newcastle roofing contractor, Rubberroofs, following our partnership with Permaroof UK. We are ready to bring our clients even more flat roofing services. We're excited to take our business to the next level to deliver more benefits of the EPDM Rubber Roofing System, both sheet installation and liquid rubber roofs, in addition to all your rainwater systems, cornices, flat roof skylights, lanterns and more. Please contact us for a free, no-obligation estimate today.

Areas Covered: Gateshead, Newcastle, Durham, Wickham, Chester le Street