Flat Roofing in Newcastle
We offer a high quality service for flat roofing in Newcastle. Flat roofing was chosen as the area we focus on and excel in. We only fit EPDM rubber roofs and we only uses the best quality materials such as Firestone's rubber membranes, guaranteeing excellence in materials, fitting and longevity.
Please contact us for more information.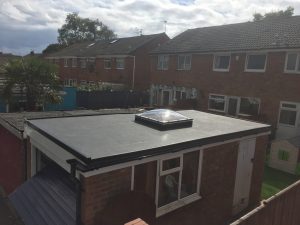 Permaroof Newcastle is the new arm of your local Newcastle roofing contractor, Rubberroofs, following our partnership with Permaroof UK. We are ready to bring our clients even more flat roofing services. We're excited to take our business to the next level to deliver more benefits of the EPDM Rubber Roofing System, both sheet installation and liquid rubber roofs, in addition to all your rainwater systems, cornices, flat roof skylights, lanterns and more. Please contact us for a free, no-obligation estimate today.

Areas Covered: Gateshead, Newcastle, Durham, Wickham, Chester le Street