Liquid Rubber Roofs in Newcastle
Due to popular demand we are now installing liquid rubber roofs in Newcastle. One of the cheapest flat roofing materials out there has to be felt and this is why this has been the go-to choice for a number of years. However, you should also keep in mind that EPDM Liquid Rubber is just as cost-effective, however, it gives a much better result than you can hope to achieve from felt.
Flat roofs was chosen as the area we focus on and excel in. We only fit rubber roofs and we only uses the best quality materials, guaranteeing excellence in materials, fitting and longevity.
Why Use Liquid Rubber for Roofs?
When you're planning home and garden improvements, like extensions, garden offices or revamping old buildings, most planners don't immediately think of liquid rubber for roofs. In the commercial world, liquid rubber roofing is common, particularly on industrial buildings and factories. Across Europe liquid rubber roofing is growing in the domestic sectors, where flat roofing is common.
UK homeowners are discovering the versatility of liquid rubber, which can make even the most complex roofing projects more time efficient than membrane and much more cost effective than other modern systems.
How do you install liquid rubber roofing?
The systems come with accelerators which need to be mixed together before application with a roller. Permaroof's P500 liquid rubber contains a self-levelling compound, making application easy and avoids overworking. The self-levelling compound can be removed with an additive to enable a smooth finish on pitched roofing systems too and allows even tight corners to get an effective seal when applied with a brush. A matting is added to the still-tacky surface to add strength and elasticity, then another topcoat applied to complete the installation.
Becuase of this ease of application, we are able to offer a lower labour cost.
Other uses for liquid rubber
P500 can be used to create a highly effective anti-slip coating, ideal for common domestic features such as car parking bays, walkways, paths and garden steps or around a pool area. The anti-slip medium is added at the tacky stage simply by sprinkling it over by hand or by pre-mixing it and applying it with the P500.
You can also create an effective seal around external drains using liquid rubber, repair garden ponds or water features. It can be applied to a wide range of surfaces and is an incredibly flexible and versatile solution. Find out more about liquid rubber for roofs and other garden projects and talk to us about your requirements.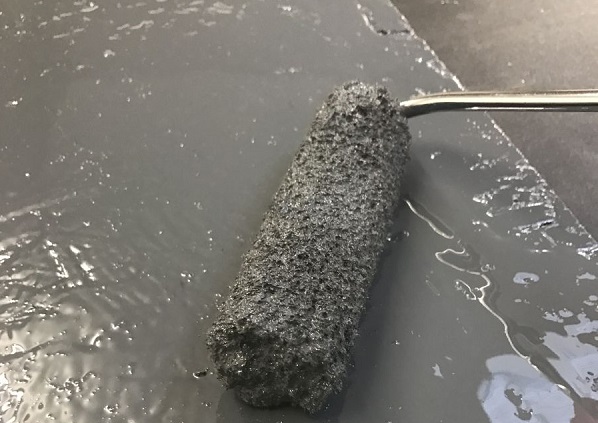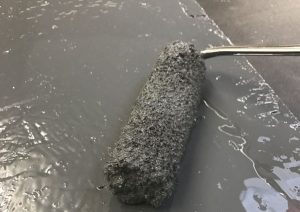 Permaroof Newcastle is the new arm of your local Newcastle roofing contractor, Rubberroofs, following our partnership with Permaroof UK. We are ready to bring our clients even more flat roofing services. We're excited to take our business to the next level to deliver more benefits of the EPDM Rubber Roofing System, both sheet installation and liquid rubber roofs, in addition to all your rainwater systems, cornices, flat roof skylights, lanterns and more. Please contact us for a free, no-obligation estimate today.

Areas Covered: Gateshead, Newcastle, Durham, Wickham, Chester le Street