Rubber Roofing in Newcastle
Rubber Roofing Services in Newcastle
Flat roofing was chosen as the area we focus on and excel in. We only fit EPDM rubber roofs and we only uses the best quality materials such as Firestone's rubber membranes, guaranteeing excellence in materials, fitting and longevity.
Please contact us for more information.
Why use EPDM for your flat roof?
There are a whole range of choices that you can make when it comes to flat roofs, however, one of the best has to be EPDM rubber roofing. But why is this? What makes EPDM the ideal choice for flat roofing?
EPDM is a membrane style of roofing and is made from a variety of materials to create this rolled roofing option. Here are some of the main reasons why it makes sense to use EPDM for a flat roof.
EPDM rubber roofing is cost-efficient over its lifespan
One of the biggest reasons that people choose EPDM over other forms of roofing is down to the cost. There are other options that are low cost, which includes felt roofing. But they are not always able to offer the same quality as EPDM does. The combination of high quality and low cost really helps to make EPDM a popular choice for many people to make.
It is a lightweight, single-ply roofing membrane
Some forms of roofing are going to mean that you need to reinforce your roof before you lay it, however, EPDM roofing is lightweight. This means that you don't have to worry about laying anything before you tackle the roof. Which reduces the labour costs of your new roof as you are not usually required to reinforce your flat roof first.
EPDM rubber roofing fast to install
Some forms of flat roof can be difficult to install, it requires working with hot materials and will also mean that your contractor will be obliged to take additional safety precautions and use more specialised equipment. These of course impact on both the cost of the roof and the installation time.
It outlasts other flat roof materials
Whilst it may be lightweight and easy to install, one of the best things about EPDM is that it is durable and designed to last. It comes with a good level of weather resistance, which means that no matter what nature may throw at it, it is going to stand the test of time. In fact, EPDM has an expected lifespan of more than 50 years, which is considerably longer than some other forms of roofing.
So, now you know, EPDM roof is a great choice for your flat roof project. Why not get in touch with us for a free, no obligation quotation.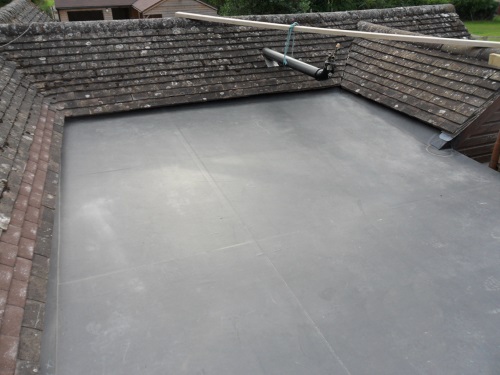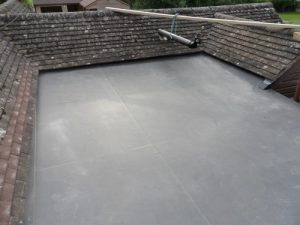 Permaroof Newcastle is the new arm of your local Newcastle roofing contractor, Rubberroofs, following our partnership with Permaroof UK. We are ready to bring our clients even more flat roofing services. We're excited to take our business to the next level to deliver more benefits of the EPDM Rubber Roofing System, both sheet installation and liquid rubber roofs, in addition to all your rainwater systems, cornices, flat roof skylights, lanterns and more. Please contact us for a free, no-obligation estimate today.

Areas Covered: Gateshead, Newcastle, Durham, Wickham, Chester le Street