Roof Lanterns, Rooflights, and Skylights in Newcastle
Skylights in Newcastle Supplied and Fitted
Why not improve the the appearance of your home both inside and out with fitted Skylights in Newcastle?
Why choose us
If you are seeking a company with integrity that will ensure you will be completely happy, give us call today
Outstanding service
Fast & Prompt
Clean and tidy
Free estimate
20 year manufacturer guarantee
Do You Need Planning Permission for Flat Roof Skylights?
Any major building or domestic renovation to roofing needs careful thought about if, when and where planning permission is needed. If you're considering adding flat roof skylights, you'll need to look at the currently permitted development regulations to determine whether your project falls within the guidelines. In the UK and Wales, the current regulations carry the following limits:
Any alteration is to project no more than 150mm from the existing plane of the roof.
No alteration can be higher than the highest part of the existing roof.
Side-facing windows should be obscure glazed.
Any opening must be 1.7m above the floor level.
There are many different types of flat roof skylight on the market today across the UK and some may be covered under the permitted development allowance. However, even some of the lowest profile skylights may require an upstand to enable secure installation, especially on flat roofing – many companies suggest that the upstand should be a minimum of 150mm.
Other considerations for flat roof skylights and building compliance
There are other considerations that need to be taken into account when installing skylights and complying with regulations:
Access – permission may be required if the skylight doubles as an access or escape hatch.
Thermal performance – research shows that skylights contribute to compliance with Part L of the building regulations for thermal performance.
Fragility/non-fragility – the elimination or reduction of known or predictable shatter hazards.
The permitted development allowances only apply to domestic houses and not to other types of properties:
Flats and maisonettes
Converted houses (with change of use)
Conservation areas
Areas under planning conditions
More information from the UK government regarding planning permission can be found here.
Making sure your project falls within the guidelines
Major renovations and alterations to the home can be a stressful process. Adding to this by failing to adhere to planning permission requirements can be catastrophic for your development (and your sanity), as it can result in a request for removal of certain elements of the build.
There are other factors involved in the planning regulations, such as whether your existing roof structure is in good condition and capable of bearing the additional weight of flat roof skylights, for example.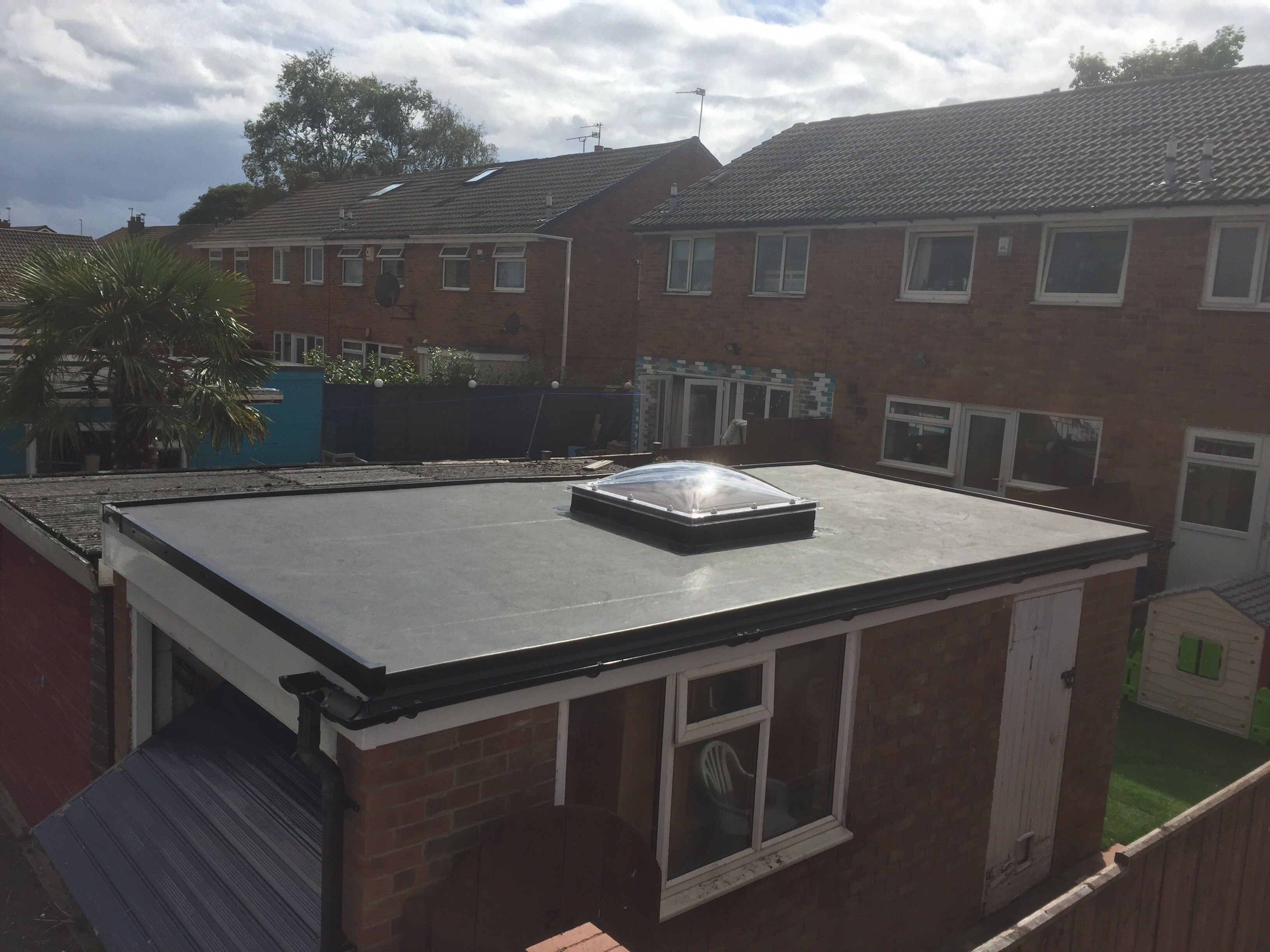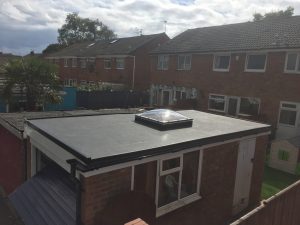 Permaroof Newcastle is the new arm of your local Newcastle roofing contractor, Rubberroofs, following our partnership with Permaroof UK. We are ready to bring our clients even more flat roofing services. We're excited to take our business to the next level to deliver more benefits of the EPDM Rubber Roofing System, both sheet installation and liquid rubber roofs, in addition to all your rainwater systems, cornices, flat roof skylights, lanterns and more. Please contact us for a free, no-obligation estimate today.

Areas Covered: Gateshead, Newcastle, Durham, Wickham, Chester le Street